We have a video and pictures from our 2015 Halloween display. Check out the fog as it rolls across the ground and through the Skull Orchard Cemetery Tombstones.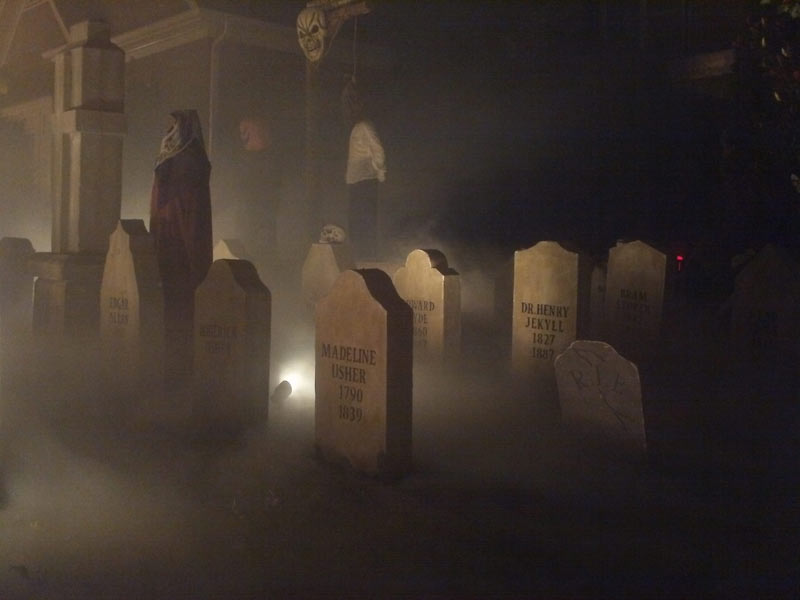 See the realistic skeleton corpse in a full size wooden coffin.
See the most realistic looking 3500 year old Egyptian Mummy in a home display.
See the reproduction of the Scarecrow from the movie Sleepy Hollow.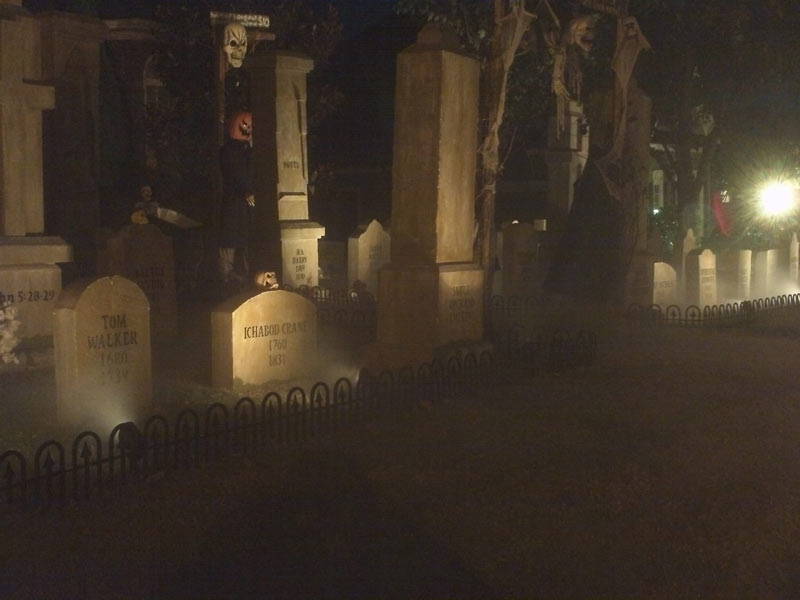 See the realistic gallows with 6 and a half foot tall pumpkin head executioner with victim with a hood  over their head.
See other grave yard ghouls standing in the cemetery.
See a graveyard ghoul coming out of a crypt.
See the vampire skeleton bat as it greets you at the entrance of the Skull Orchard Cemetery.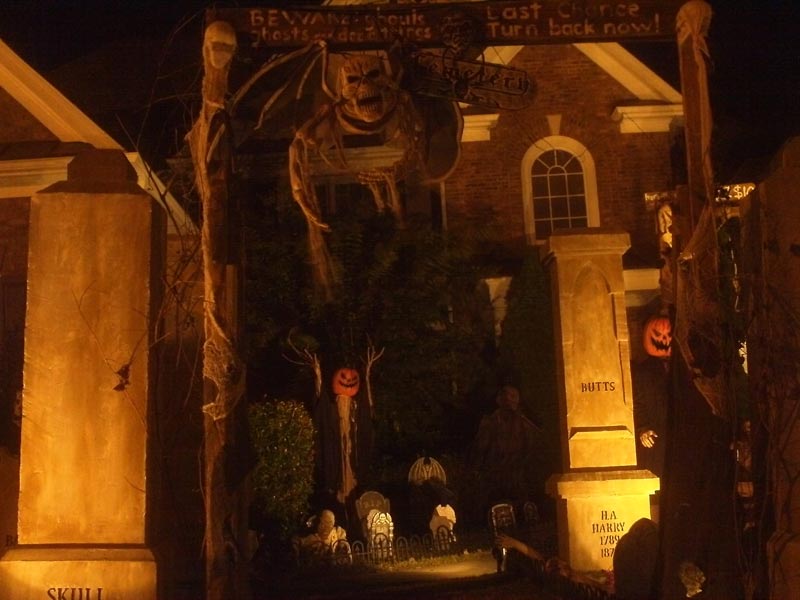 See the Butts family grave monuments almost 8 feet tall. (Harry and Bertha Butts plus Fanny and Seymour Butts.

See the grave markers for the Jack the Ripper victims. Mary Nichols, Catherine Eddowes, Mary Kelly, Annie Chapman. and Elizabeth Stride.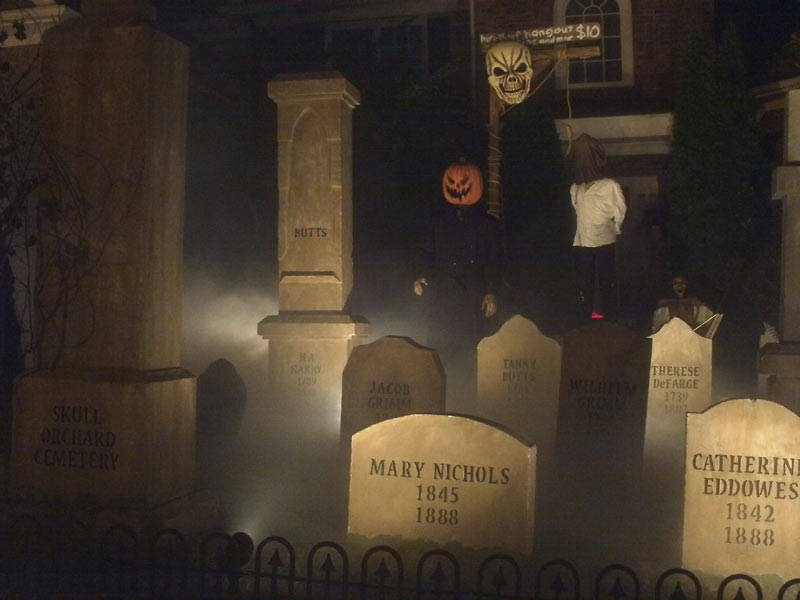 See the grave markers for Edgar Allan Poe, Madeline  and Roderick Usher (Poe's Fall of the House of Usher).
See the grave markers for Jacob & Wilhelm Grimm (Grimm's Brothers Fairy Tails)
See the grave markers for Dr Henry Jekyll and Mr Edward Hyde.
See the grave markers for Mary Shelly (wrote Frankenstein) Bram Stoker (wrote Dracula), Vlad Tepes (Vlad the Impaler) and Dorian Gray.
See the grave markers for Ichadod Crane, Tom Walker, Baltus Irving plus more.

See below for more of our 2015 Halloween Images and videos.
http://www.noctourne.com/halloween-images5.html
http://www.noctourne.com/halloween-images4.html
http://www.noctourne.com/halloween-images3.html